Soften Uncomfortable Furniture with a Foam Pad Cushion
One of the greatest tragedies of interior design and home decoration occurs when the most beautiful furniture in a home is so uncomfortable, it never gets used. Wooden furniture tends to be one of the biggest transgressors, as it can be beautifully crafted while lacking practical comfort. If you have these kinds of furniture pieces in your home, all is not lost, as they can still be redeemed with foam furniture cushions.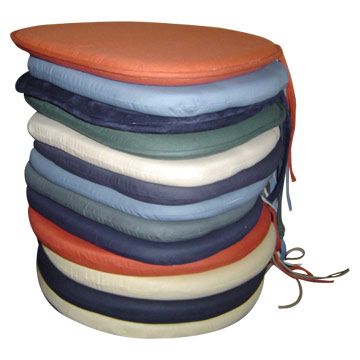 Cushions for furniture are a simple solution, but represent the most effective way to get comfort out of a hard chair without compromising appearances. Cushions can be made from any number of foam materials, from the softest foam for the plushest pads, to firm materials that offer the right balance of supportive comfort. They are easily tailored to the shape of a chair and can be made thick or thin to preference. The fast and easy solutions are big box store cushions that are typically stuffed with polyester filling fibers that cushion furniture cheaply. But for maximum comfort and long-term durability, getting customized cushions from an upholsterer or fabricator is your best bet.
Custom-ordered cushions can be made with essentially any kind of covering fabric, in patterns and colors to match your home's styling. They can even be accented with buttoning and welting if you so choose. The best part of getting custom-made cushions is while they pad furniture, they are completely removable and don't have to be permanent additions to your furniture and home. Cushions can be moved room to room or seat to seat, and are just as easily stored when not in use to maintain the appearance of your furniture. If your furniture has a look that you love but comfort you hate, invest in some foam chair cushions and get the best of both worlds.